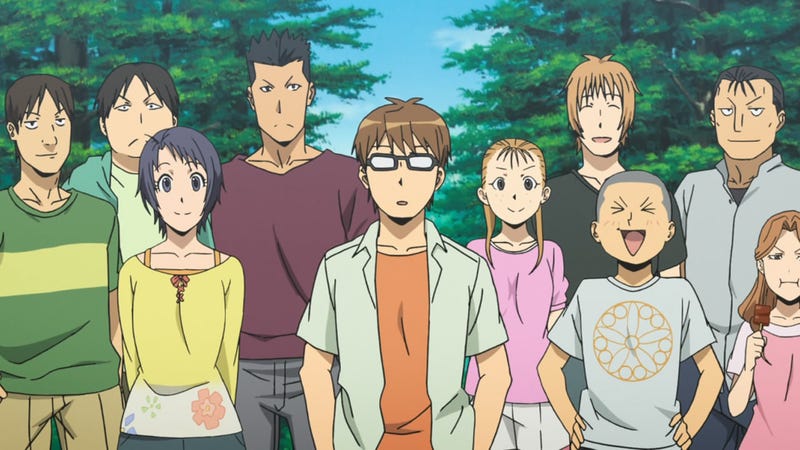 Are you a fan and are wondering what we're all about? This is the place to be!
What is it?
Taykobon is a your home for reviews of official light novels and manga, as they are released. We're aiming to eventually become the biggest reviewer of this content on the internet, because we believe that just like video games, consumers of manga and light novels deserve to be as informed as possible about the latest and greatest releases. Right now, we're focusing on written reviews, but we've got some big plans for the future and we're so excited to see where we can go.
About Our Review Archives:
Check out our comprehensive master list of reviews. Everything shared here will be listed there, making it a great place to find that elusive review from 3 months ago you may want to look at.
About Our Review System:
You can read all about our review system right here:
Our Team:
Managing Editors:
Matt (@mdubs on kinja)
email: mattw.anitay@gmail.com
Michael Burns (@protonstorm on kinja)
email: michaelburns.anitay@gmail.com
Contributors:
Kristof
A Disclaimer:
The views of authors who post to AniTAY not affiliated with Taykobon in no way, shape or form represent the views or endorsement of Taykobon and are personal opinions of said authors. If you have questions about something posted on AniTAY not affiliated with Taykobon, please contact site admin David Onken, kinja tag @dexomega.
Comment Policy:
We love seeing comments on our reviews! However, we reserve the right to dismiss any comments that are hateful, illegal or generally in bad-spirit. Emphasis on the illegal part: comments making any clear reference to illegal scanlations will be dismissed.
Our FAQ:
Q: Can I post anything to Taykobon and is it a reader-run community?
A: Not right now. The Taykobon team is responsible for writing our reviews.
Q: What's with the name? Is that even a word?
A: Taykobon is play off of tankōbon which is the Japanese word generally used to describe a single volume of manga. We thought we were witty!
Q: Do you review scanlations or can you provide a link to a site which has them?
A: No, we don't review scanlations here. We only review official, legal publications and will always reference the publisher as well as where you can buy what we've reviewed.
Regarding Reviews:
Taykobon receives products (books, etc) from publishers, developers, retailers and other sources free of charge on occasion. If provided, these products are for the sole purpose of reviewing the product by a reviewer affiliated with Taykobon, giving our subjective opinion to our readers. Any review copies are provided specifically to Taykobon for review by our team.
Sending a product to Taykobon does not guarantee a review. Taykobon maintains complete discretion as to which products they review. If a review copy is provided, we will specifically note so on the review itself.
Taykobon receives no monetary compensation in exchange for their reviews of products provided for free, nor does Taykobon accept any compensation, monetary or other, in order to influence a review's outcome.
If you have any questions about this policy or one of our reviews, please email mattw.anitay@gmail.com or michaelburns.anitay@gmail.com.
Where You Can Find Taykobon:

You can find Taykobon on twitter at @taykobon. We generally share all our stories there so please give us a follow!
Thank You:
Kevin Mai, for working on our review assets.